Easy & hassle-free Prepaid Unlimited Fibre!
No fixed terms
No credit checks
No penalties or late fees
Easy top-up options
From only $3/day! Pay as you go with Prepaid Broadband - Sign up online today!
Check out our flexible prepaid plans below, including NEW Fibre Max.

Compass Prepay Plans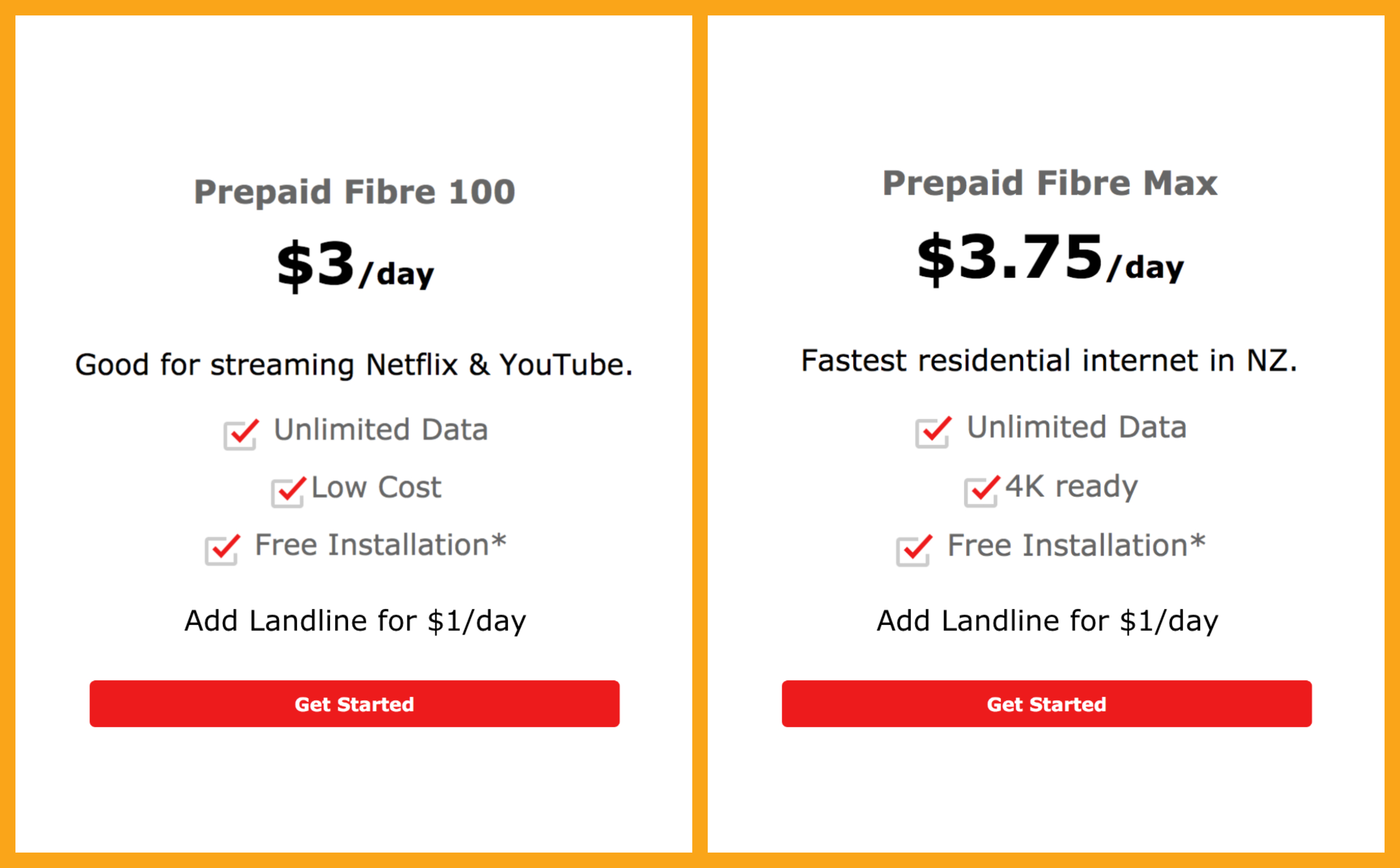 How does prepay/pay as you go work?
We take your monthly fixed line charges & calculate a daily rate. This is the minimum you need to have in your account to use your services. If your account hits $0, your account services will be blocked until this is topped up and ready to go again. It's easy to know when to top up because we'll email you and text you any time your account balance runs low and if your balance gets really low we will send you an urgent reminder!
You are required to pay a $50.00 bond which is transferred onto your account as credit to get you online.
Payment Schedules
The below tables outline the minimum payment needed to cover your Fibre 100 plan.
| Prepaid Fibre 100 - Without phone line | |
| --- | --- |
| Daily Price | $3 |
| Weekly Price | $21 |
| Fortnightly Price | $42 |
| Prepaid Fibre 100 - With phone line | |
| --- | --- |
| Daily Price | $4 |
| Weekly Price | $28 |
| Fortnightly Price | $56 |