Business Fibre is the gateway to a faster more resilient broadband experience for your business. With Business Fibre you will reach speeds of up to 50 times faster and improve your business productivity. For the same price as other standard broadband options, Business Fibre is what we recommend to all our customers to ensure they have the best online experience.

Fibre supports new technologies such as hosted phone systems seamlessly running your business operations over one strong broadband connection. We want to provide the best experience for you and that is why we have a range of speed and data options to suit your business needs.
Take control of the future of your business with Compass Business-grade Fibre.
Enquire today: BusinessSales@compass.net.nz
Our $119.95/month plan is perfect for small businesses with a maximum of 2 phone lines. If you need a solution to enable more phone lines, talk to our friendly team and we can discuss further options with you.
---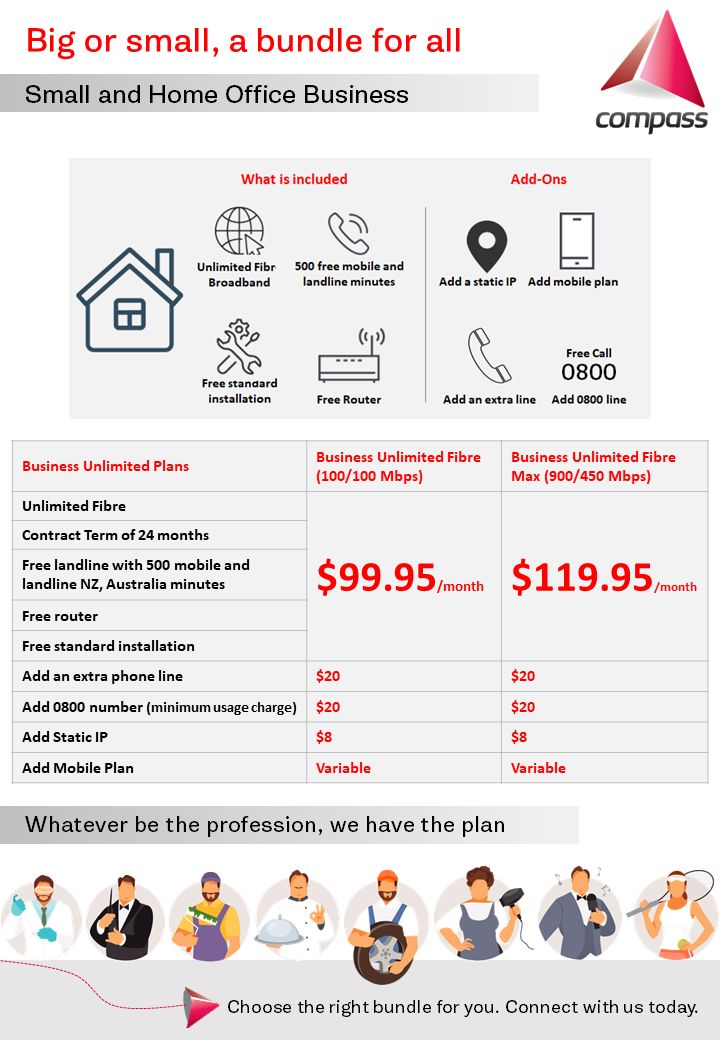 Benefits
Faster download and upload speeds
Quality voice and video calling
Enhanced reliability
Higher service levels