Posted: 08-01-2021
Author: Moumita Das Roy (Marketing & Product Manager, June 2019 to November 2021)
January 2020 - Consolidation of Product Portfolio and Positioning
We began the year by consolidating our product portfolio and strengthening our brand positioning statement in the internet service provider space of New Zealand. As the second oldest Kiwi telecom brand, the Compass portfolio in January 2020 was an impressive range of broadband, landline, calling cards for the residential sector and business to business products like the Cloud PBX and Managed Services.
Towards the later part of 2019, we had introduced our tagline Small Enough To Care and Big Enough To Make A Difference. In 2020, we continued delivering on this promise as a small enough size of business with dedicated personalised care for our customers and at the same time capable of delivering nationwide with its multiple ranges of products.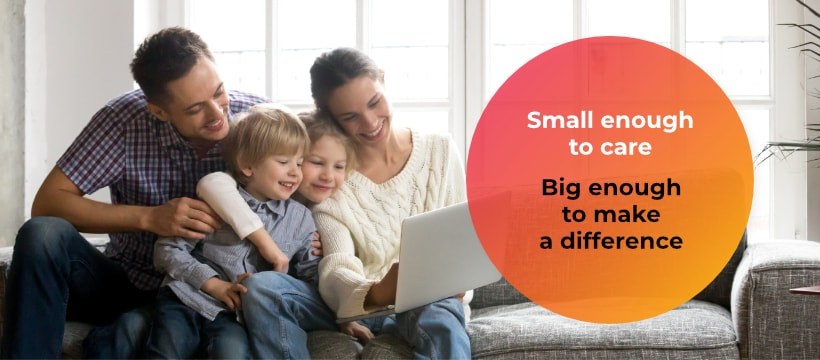 February 2020 - Weekly Plans
Compass has been popular for its easy payment plans among our customers with the weekly and fortnightly payment options. We have always encouraged our customers to time their Compass payments as per their earning cycle. But these were monthly plans broken up into weekly payments. We were the first brand in New Zealand to introduce a formal weekly payment plan in September 2019. We stepped up our promotions for the Weekly plans in February 2020 and encouraged more customers to opt-in for it, prices starting from only $19.95 a week. We also ran an offer for $100 credit for the customers signing up on this plan.
You can sign up for Compass Weekly Plans from here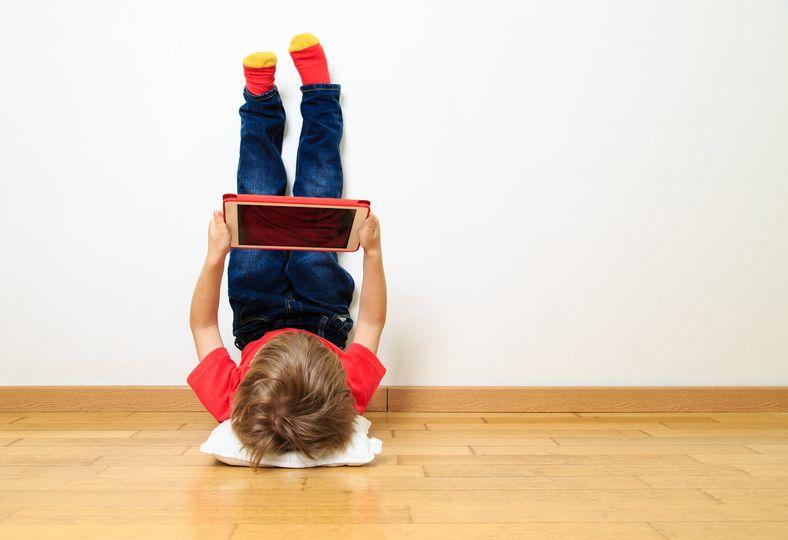 March 2020 - Small Business Fibre
We introduced our Small Business Fibre plan for small and medium enterprises (SME). Businesses like coffee shops or dairies required a faster and more resilient broadband experience that would support their POS (point-of-sale) device, alarm or CCTV camera with one or two landlines. We bundled up all these services to support our business community to reach higher speeds and improve their business productivity. Priced at $99.95/month for 100/100Mbps and a maximum of 2 phone lines, it is perfect for small businesses. The 900/450Mbps plan is available at $119/month. Free installation and a high-speed D-Link router were also given with every 24-month contract. Businesses can add other services like Static IP or 0800 to this bundle at an additional cost.
Read more about Small Business Fibre Plan here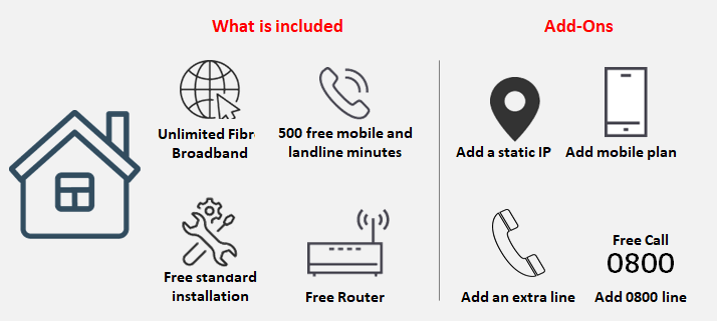 April 2020 - Learning to live with Covid-19
Covid-19 threw a curveball at all of us. With uncertainties looming large, we managed to build working from home capabilities almost overnight for our team, so that our customer care operations did not suffer. It was very important to us that our Kiwi homes and businesses were well-supported during the trying times. We removed all our data capped plans so that no one got charged for additional usage while working from home or accessing entertainment during isolation. We waived the data 'overage' on our broadband services for three months, April to June. We decided to remove late payment fees and did not disconnect anyone who could not pay for those months. We were facing an extraordinary and terrible situation with COVID-19, and we did everything we could to truly look after our customers.
Read our Covid-19 response story here.
May 2020 - 25 years of Compass
Compass Communications originated in New Zealand back in 1995. We've grown a lot since then, but we remain small enough to care, big enough to make a difference, and 100% Kiwi owned and operated.
We celebrated 25 years of Compass Communications and took a moment to thank all our customers across New Zealand. Read our journey here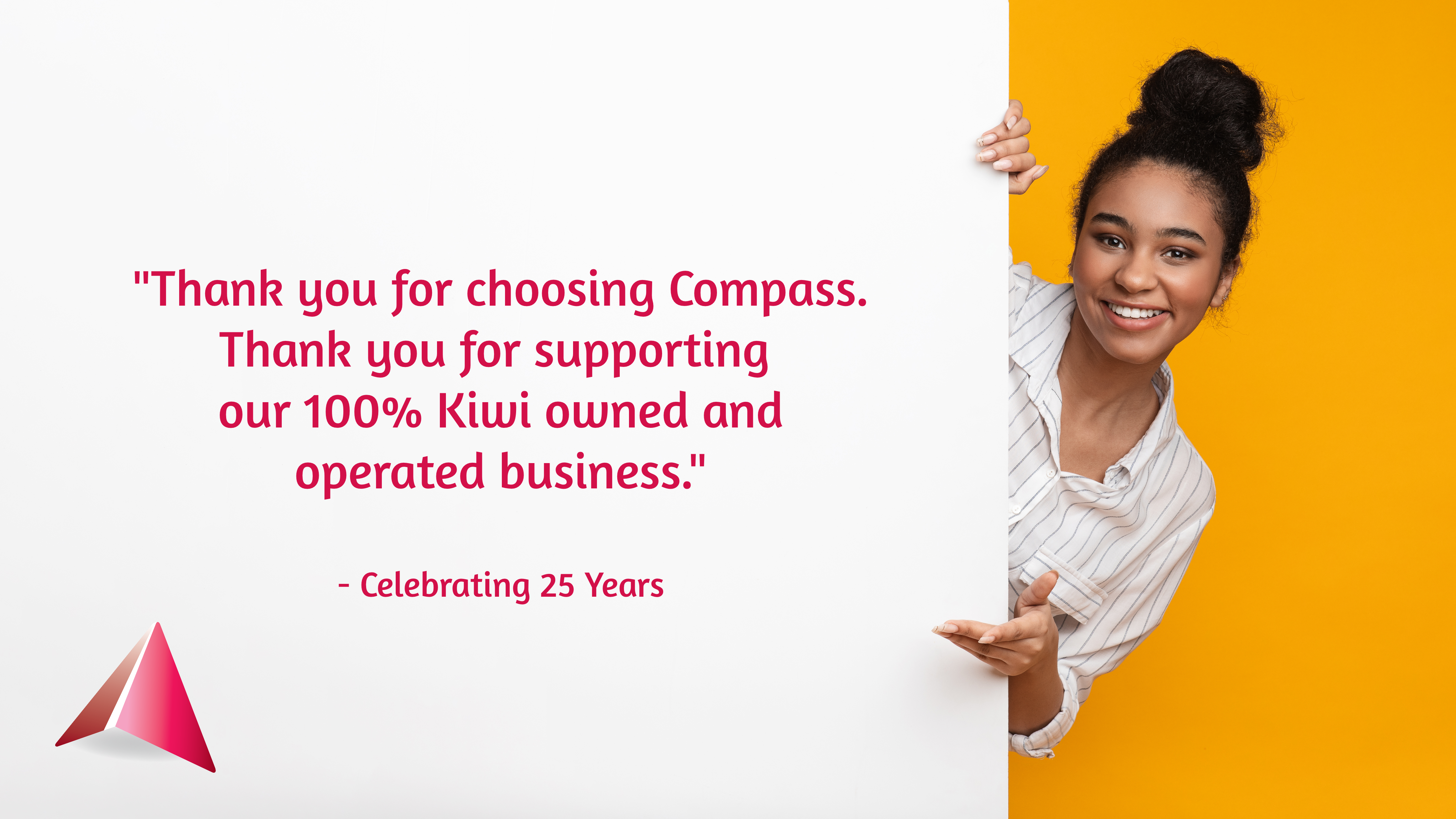 June 2020 - Speedster acquisition
The Taranaki based ISP Speedster became part of the Compass family and as a brand, we grew stronger together while remaining true to the values of both Speedster and Compass. The Speedster customers were seamlessly migrated to the Compass network over a few weeks so that their services were not disrupted. All customer plans remained unchanged, and we created multiple touchpoints to make the transition as smooth as possible.
Read our Stronger Together story here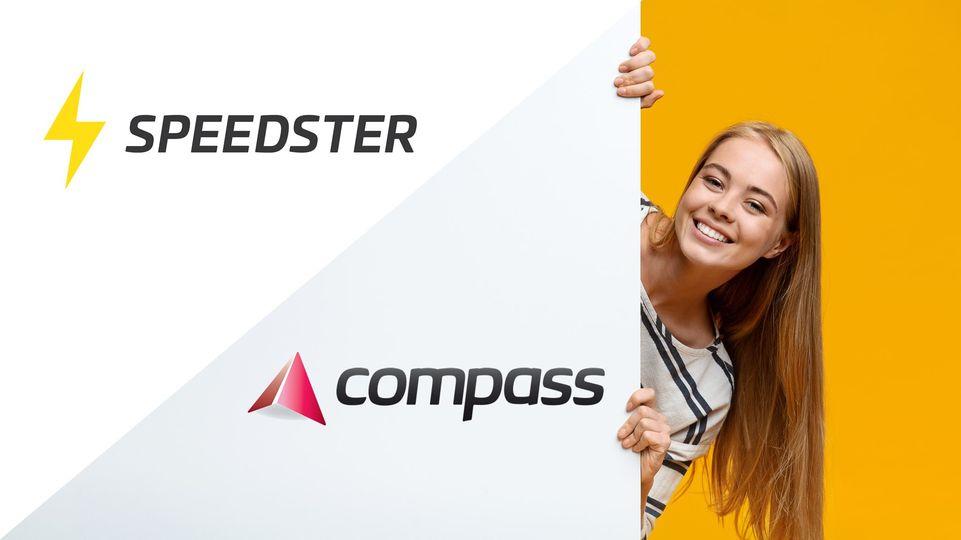 July 2020 - Supporting the Ministry of Education lead initiative
We supported the Ministry of Education lead initiative, to help provide fast broadband services to those students that did not yet have it in their homes. We were so proud to be a part of the government-sponsored initiative that hoped to level the playing field for all Kiwi students, big and small who were learning from home. We were a part of a team of ISPs (internet service providers) that were brought together to help deliver this exercise to support the learning of Kiwi kids outside their classrooms. Compass is humbled to contribute our wee bit to connect the student households without broadband in the mission to bridge NZ's digital divide.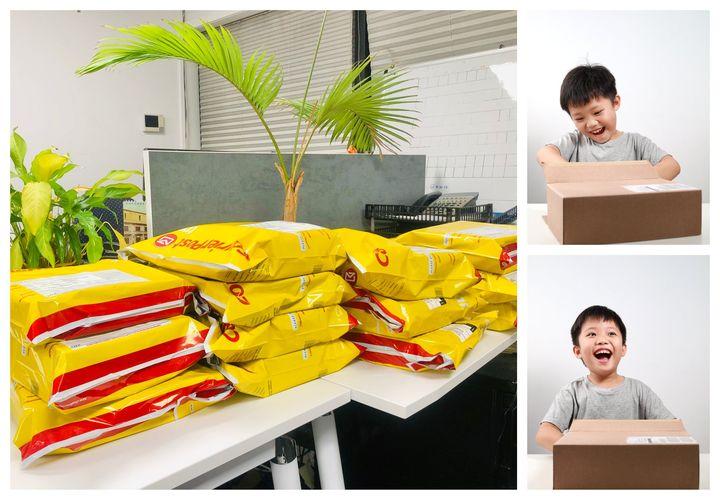 August 2020 - Compass Mobile
We introduced Compass Mobile 4G plans, with possibly the best value plans available in the market. We made no promises of extra frills or freebies – just fantastic pricing with lots of high-speed data. With the introduction of mobile plans for residential and business, customers can have all in a single bill: mobile, broadband and landline to make life easier! With no such thing as unlimited or endless mobile data in NZ, the speed gets throttled after the bundled data is used up. With Compass, we send 80% and 100% usage warnings, then charge per MB of additional use.
Sign up for Compass Residential Mobile with Broadband here
Read more about Compass Business Mobile here
September 2020 - Calling Cards
Kia Ora and Talk-n-Save Calling Cards from Compass Phone Cards are two great ways to call anywhere around the world at amazing rates! We focused on selling our calling cards and reached out to more than 2000 retailers all across New Zealand to partner with us in selling these cards.
Compass Phone Cards are available with many retailers. For a list of supermarkets, petrol stations and other nationwide brands/shops that stock our phone cards, visit here
For more information, visit here
The phone cards can be recharged online here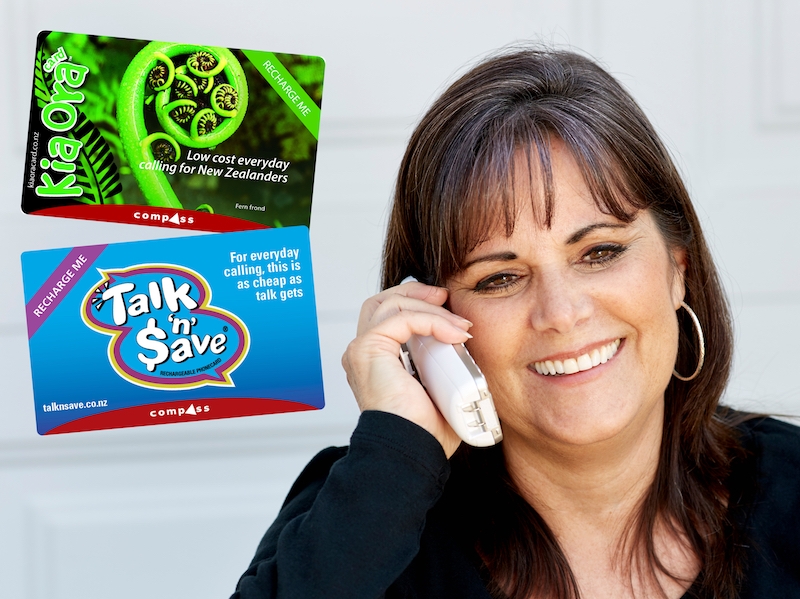 October 2020 - Compass Power
We introduced Compass Power as an add-on to our broadband services. Currently, it is available only to our existing customers. With the introduction of Compass Power, our customers can have all the utilities in a single bill. Less hassle. The various locations where we can offer Compass Power are Auckland, Wellington, Christchurch, Ashburton, Taranaki region, Napier and Waikato region. If you are an existing Compass customer and want to sign up for our electrical services, give us a call from your landline on 0800 640 840 or your mobile on 09 965 2280. You can also write to us at customersupport@compass.net.nz with your Customer Account Number.
November 2020 - Cloud PBX
With our own experience during the sudden lockdown announcement, we understood how important it is for businesses to create capabilities to work from anywhere. We focused on offering a solution that helped us operate with Compass Cloud PBX. It is a hosted phone solution that provides customers with an affordable, reliable and smartphone system. Our Cloud PBX works over broadband with a number of extensions and direct dial numbers. We can also add toll-free numbers, mobile and online data back up to this.
Read more about our solution here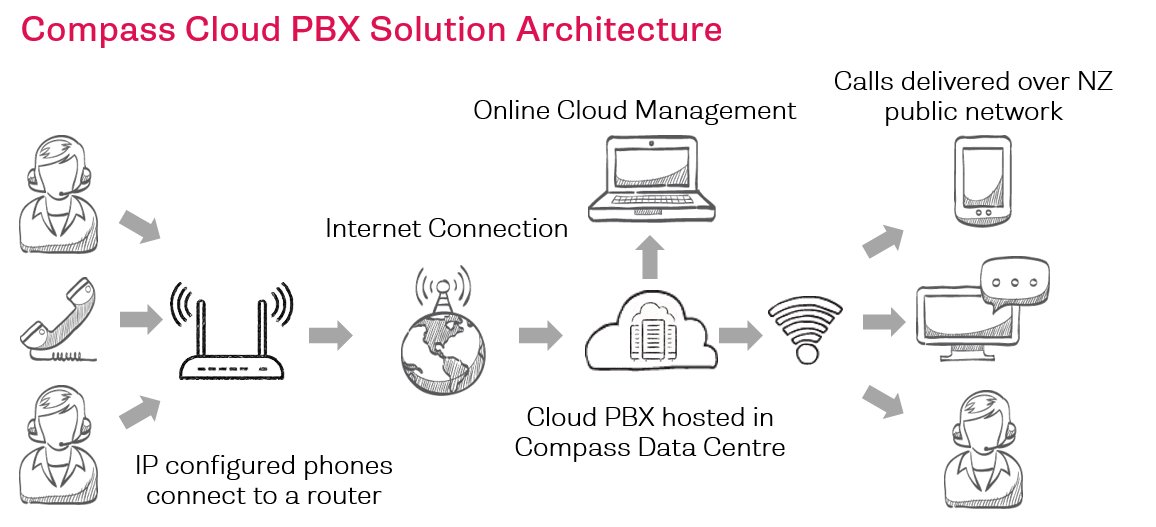 December 2020 - Preparing for the digital transformation
At Compass, 2020 made us more resilient, future-ready and agile. We have been fortunate as an essential service provider to not only continue operations but strengthen it. With broadband, landline, mobile and power services we can now provide a compelling bundled offer. We have started on a journey of digital transformation with a focus on automation efficiency and network consolidation. We strive towards 2021 with gratitude in our hearts and a promise to continue delivering our very best.
Keep watching this space for what's next at Compass Communications.