Posted 05-01-2021

Author: Moumita Das Roy (Marketing & Product Manager, June 2019 to November 2021)
"On March 25, at 11.59 pm, New Zealand will move to an Alert Level 4 with widespread restrictions on movement" - this was announced on March 23, 2020. We had exactly 3 business days to plan our next move, with complete uncertainty of what's next. The top team got into a management meeting and decided to transition the entire team to work from home. In. 3. Days.
The support team moved to action immediately, working on the software and hardware. Within the next two days, we had the laptops readied. The biggest challenge was to create remote access for our call centre based in the Auckland head office. As an essential service provider, the customer care team could still work from the office, but with the lockdown, it became immensely challenging even for essential telecom workers to commute. Some had children or vulnerable family members in their homes. And the senior team at Compass, did not want to put anyone at risk.
With Compass Cloud PBX solutions, we managed to create remote and multi-location call centres overnight. The agents did not need any desktop phone and used softphones only, through their laptops and headsets. Customer information was tracked with our existing CRM integrations managed over secured, private gateways. We decided to use Agile tools like Kanban board for remote project management. Popular video meeting tools were chosen for meetings and team coordination. And for Friday virtual drink and nibble sessions!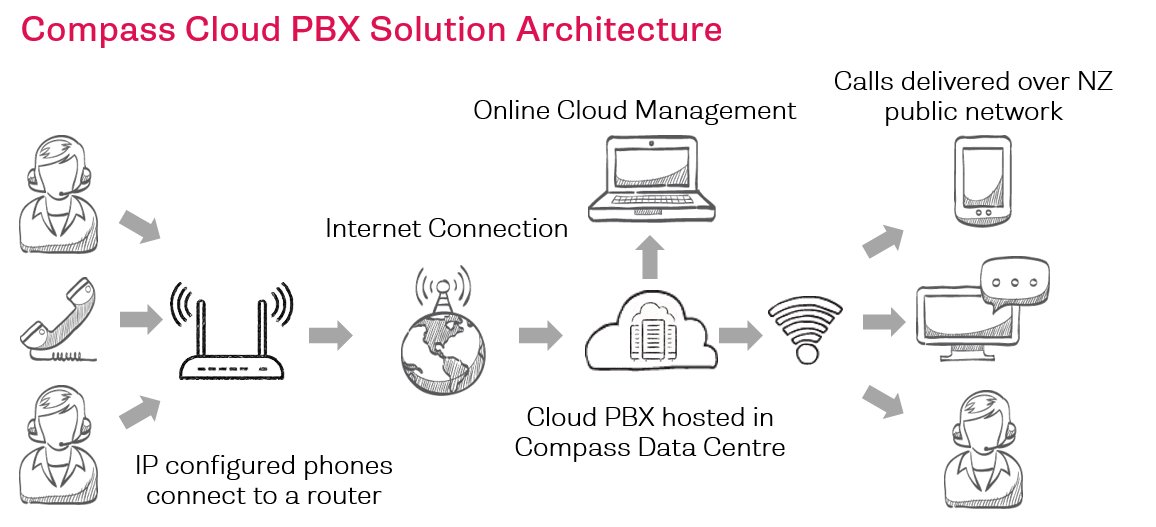 When I came home on the evening of March 25, with my last-minute grocery shopping, I was startled with a voice alert coming from somewhere in my apartment. Simultaneously received an emergency message on my mobile phone, still unsure of how working from home will materialize.
Over the next few days, we got adjusted to the new routine of regular check-ins and daily team video calls. New definitions of team bonding moments developed. The Compass technology supported a smooth transition with almost zero glitches in the call centre operations. Covid-19 magnified the organisation capabilities manifold within a matter of days.
I remember nearly a year back when I had joined Compass Communications, our tagline used to be NZ's Best Little Telco". One of the first activities I had taken upon myself was to design a new positioning stance for the brand. I wanted to retain the ethos of 'Little Telco' but come up with a qualifying statement for 'Best'. So "Small Enough To Care, Big Enough To Make A Difference" was created as the new tagline for the brand. That is exactly what Compass stood for – a small-sized internet service provider that offered dedicated and personalised care for its customers and at the same time, a business big enough to cater NZ nationwide, with its multiple range of products. How we dealt with the Covid-19 crisis, strengthened this philosophy and catapulted us to our next phase of journey.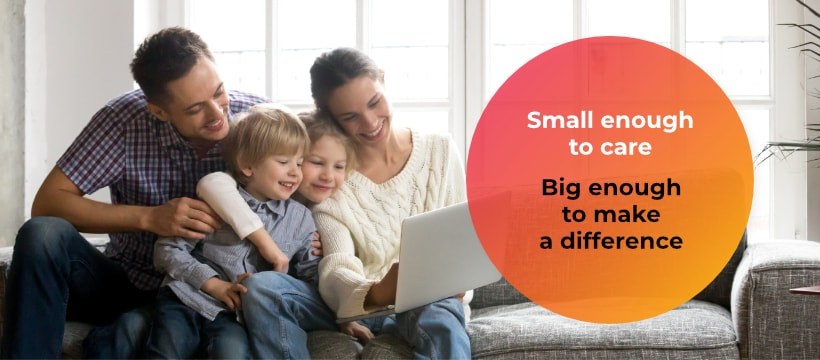 We took several decisions to support our customers and keep NZ going. We announced our contingency plan to keep our call centre active through our digital channels. We removed all our data capped plans so that no one got charged for additional usage while working from home or accessing entertainment during isolation. We waived the data 'overage' on our broadband services for three months - April to June. We also decided to remove late payment fees and not disconnect anyone who could not pay for those months. We were facing an extraordinary and terrible situation with COVID-19, and we did everything we could to truly look after our customers and live up to the Compass brand promise of Small Enough To Care, Big Enough To Make A Difference.

Another activity that we are extremely proud of was to support the Ministry of Education lead initiative, to help provide fast broadband services to those students that did not yet have it in their homes. We were so proud to be a part of the government-sponsored initiative that hoped to level the playing field for all Kiwi students, big and small who were learning from home. We were a part of a team of ISPs (internet service providers) that were brought together to help deliver this exercise to support the learning of Kiwi kids outside their classrooms. I felt humbled and privileged to anchor this initiative on behalf of Compass and contribute our wee bit to connect the student households without broadband in the mission to bridge NZ's digital divide.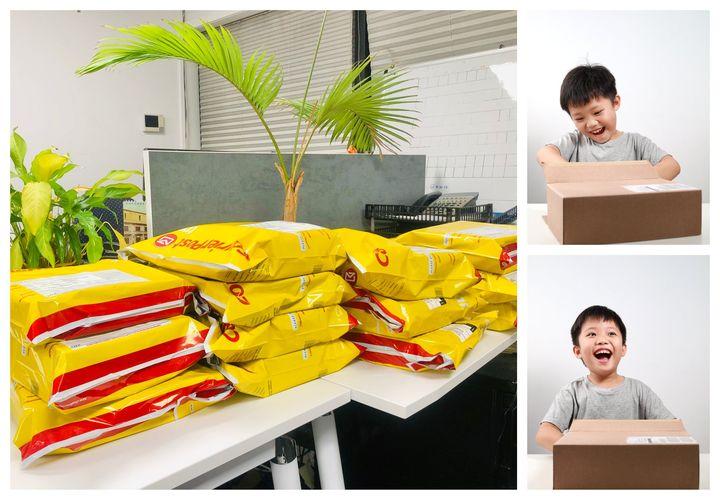 At Compass, we have been extremely fortunate to continue our business through Covid-19. The year 2020 showed us to be thankful for what we had. It also fast-forwarded our digital journey by leaps and bounds and made us more resilient, future-ready and agile.

2021 will be a year for digital transformation for Compass, as we stride with gratitude in our hearts and a promise to continue delivering our very best to our customers.